2019 MI AAA School Safety Patrol Scholarship
Scholarships of $2,500 will be awarded to two graduating seniors attending a Michigan public, private or charter high school. Students must show proof of AAA Michigan School Safety Patrol participation in elementary or middle school, good academic standing and a strong record of involvement in the community and/or extra-curricular activities. A personal letter of introduction must be included describing community and extra-curricular activities and what being a Safety Patroller meant to them.
Due Date: May 5, 2019
​
2019_aaa_school_safety_patrol_scholarship_application_final.pdf
File Size:
1140 kb
File Type:
pdf
Download File
---
Robert and Mary Lou Krchmar Ames Scholarship
The Clare County Community Foundation is offering the Robert and Mary Lou Krchmar Ames Scholarship in the amount of $1,000. Due Date is March 1, 2019.
Cadillac Institute of Cosmetology Scholarship
A scholarship will be given to a Marion High School senior who is planning on enrolling at the Cadillac Institute of Cosmetology by December 31, 2019. This scholarship is worth $1,000. Applications are due to Mrs. Sutten by May 1, 2019.
​
2019 Michigan Education Association Scholarship
2019 Michigan Education Association ScholarshipEligibility Criteria:
Dependent of an MEA member or MEA-Retired member in good standing
Graduate of a Michigan public high school or private high school that has an MEA bargaining unit
Will attend or is currently an undergraduate student of a Michigan public community/junior college, four-year degree-granting institution, or vocational training institution that grants a degree, certification, or license. Those attending the following private institutions ONLY are eligible: Baker College-Flint/Owosso; University of Detroit-Mercy; Adrian College; Finlandia University; and Albion College.
Note: Children of MEA officers, fund trustees, and MEA staff are not eligible.
Selection Criteria:
Priority is given on the basis of:
Academic achievement
Extra-curricular activities
School and community service
Application: https://mea.org/mea-scholarship/
DEADLINE: THURSDAY, FEBRUARY 21, 2019
Postmarke does not constitute being received. Faxed or emailed applications are not allowed.
Mensa Scholarship
Scholarship deadline: January 15, 2019!! Please see attached flyer!
Osceola Community Foundation Scholarship
The common online
scholarship
application for the Lake County Community Foundation, Mecosta County Community Foundation and Osceola County Community Foundation opens on October 1, 2018 and closes on March 1, 2019. Students may access the online
scholarship application at:

http://facommunityfoundation.org/about-us/geographic-affiliates/osceola-county-community-foundation/
Michigan Elks Scholarship
The Michigan Elks Charitable Grant Fund is offering scholarships for special-needs students who want to pursue higher education at an accredited educational institution or a licensed trade or vocational school. This scholarship is intended to aid qualifying seniors in high school, who could not otherwise continue their education or training past high school, and is available for study at an accredited college, university, licensed trade or vocational school. Our purpose is to help them become self-respecting, self-reliant, self-supporting, contributing members of society.
Please visit
mielksgoldkey.org/
for more information and the application.
Applications must be complete and submitted online by December 1, 2018.
Elks National Foundation Scholarship

The Cadillac Elks Lodge #680 is pleased to announce that the Elks National Foundation Scholarships continues with the Most Valuable Student Scholarship opportunities. Please visit
www.enf.elks.org/mvs
for more information and application.
Applications must be completed and submitted online BEFORE November 15, 2018.
Powered by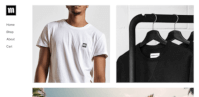 Create your own unique website with customizable templates.